Chicken tinga is a classic Mexican dish made with shredded chicken in a sauce often made from tomatoes, chipotle chilis in adobo spice, and sliced onions.
Chicken tinga is frequently the first recipe any Mexican will learn to cook as soon as they move out of their parents' house and live on their own. It reminds every Mexican of home, and the ingredients are very accessible. It can be a soupy stew served over white rice and with tortillas, but, if you cook it down to thicken a bit more, it's a great topping on a tostada with fresh shredded lettuce, sour cream, cheese, avocado and fresh salsa.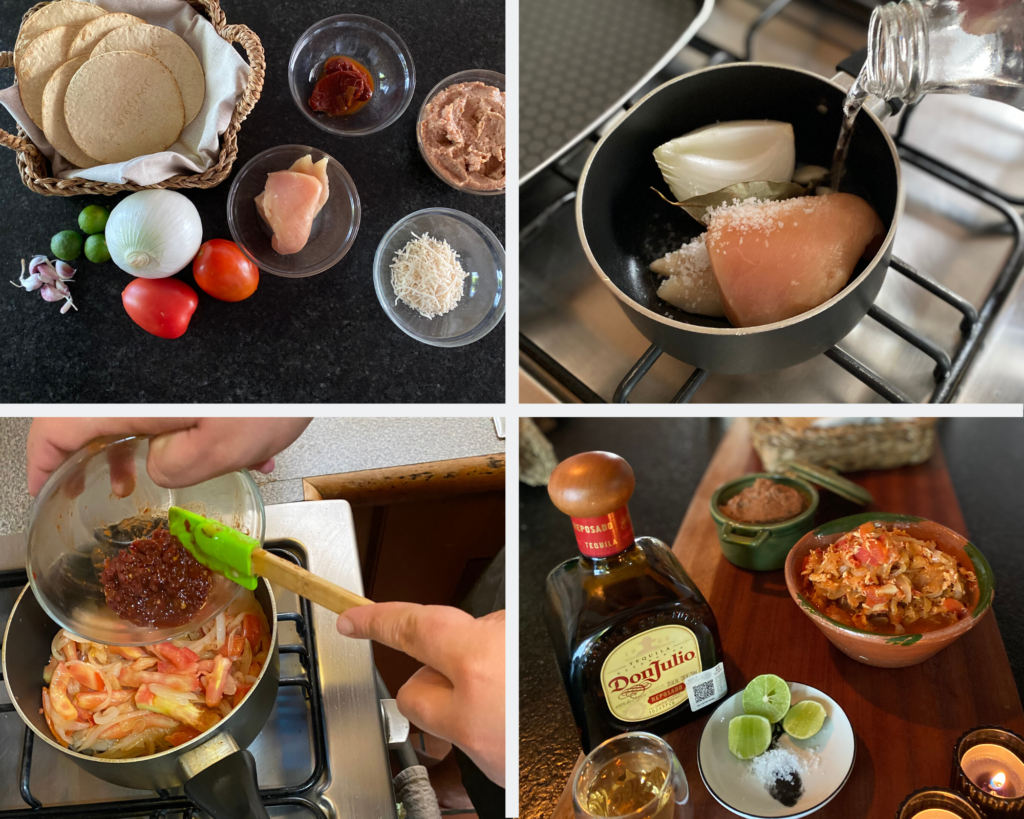 Here's how it works:
---
Step 1: Reach out to us at info@thegastroroom.com or fill out the contact form with what you'd like to make, in this case probably chicken tinga, and we can schedule a time that is convenient for you. 
---
Step 2: After we are both organized, we will send a PayPal invoice or Venmo request to secure your online class, which is $35 USD.
---
Step 3: We will send you an ingredient list, the basic recipe to work with during our class, as well as any other things you will need, i.e. a blender, pans, etc. We will also send the link to Zoom or Skype which we will be using so we can connect virtually.
---
Step 4: Enjoy a fantastic home-cooked meal that you can impress your friends and family with for years to come!
---
We accept all of the following payment methods via PayPal as well as Venmo, account deposits directly (if in Mexico).